Airport Cleaning App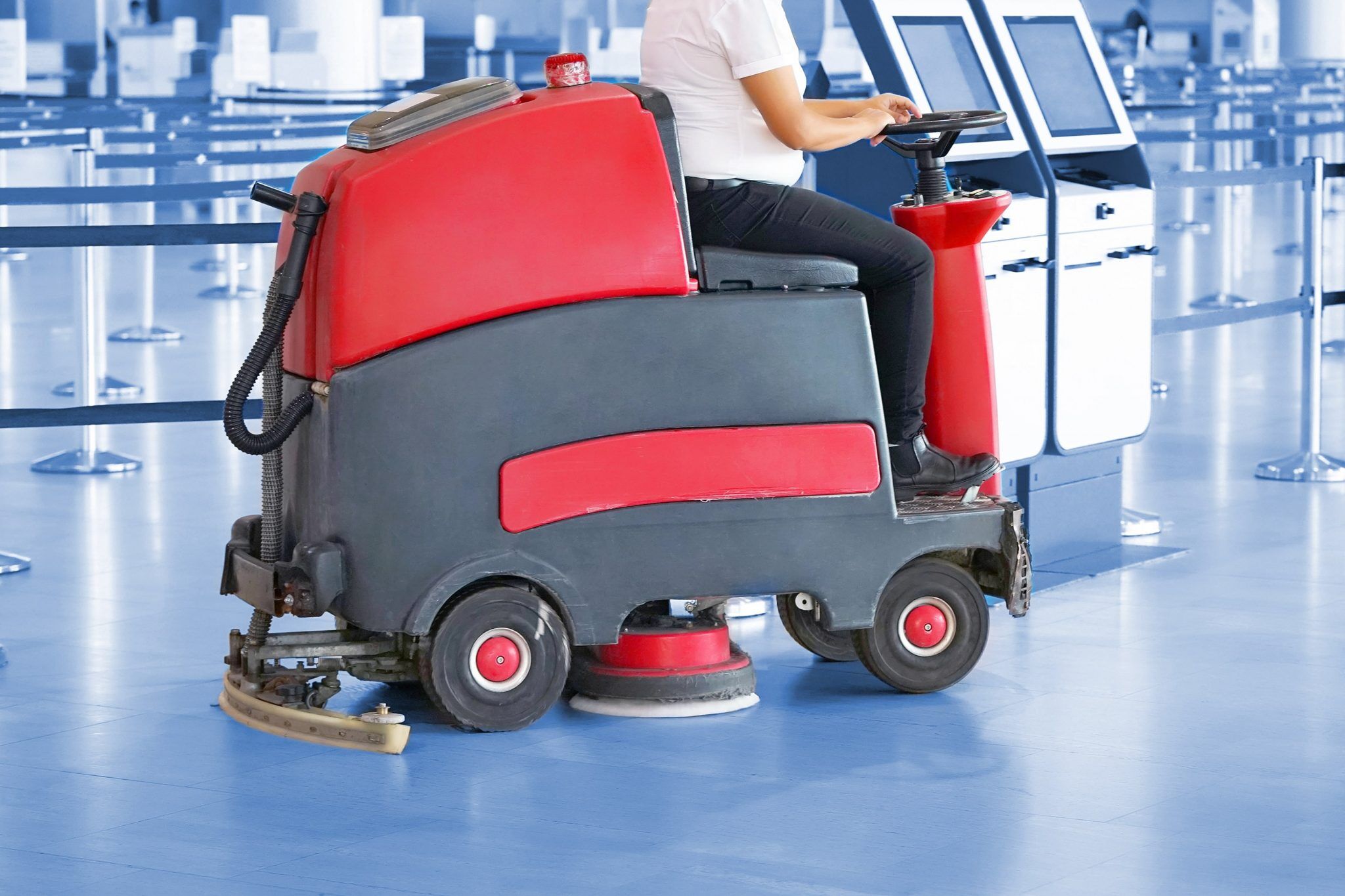 Using the FacilityApps platform provides a seamless experience on all devices, across all levels of the organization. A manager has a real-time overview of all operational data, can report with little effort, easily provide proof of work to customers and respond faster to incoming complaints. Through sensors, the manager has full insight into, for example, which parts of the hall have already been cleaned or how many people have been in a toilet. Cleaners also receive automatic notifications when dispensers need to be refilled.
From the cleaner's perspective, our Airport Cleaning App gives guidance on daily and periodical to-do's, enables instant reporting of completed tasks & incidents, greatly improves communication and response times. Besides, the App provides cleaners with continuous access to relevant documentation, guidelines or training materials.
This platform can be the foundation of smooth operations for your organisation, which is something our clients, and yours, require.
Implementing your Airport Cleaning App
The FacilityApps platform operates with predefined templates for operational programs. These templates are included in the software, free for you to use, copy and adjust to your each specific client.
The platform offers multiple methods of quality control (DKS), including photo- and video-controlled tasks, to ensure the best quality.
Cleaning schedules and tasks can be created on a daily basis. Cleaners can work more efficiently, only being directed to areas that actually require cleaning.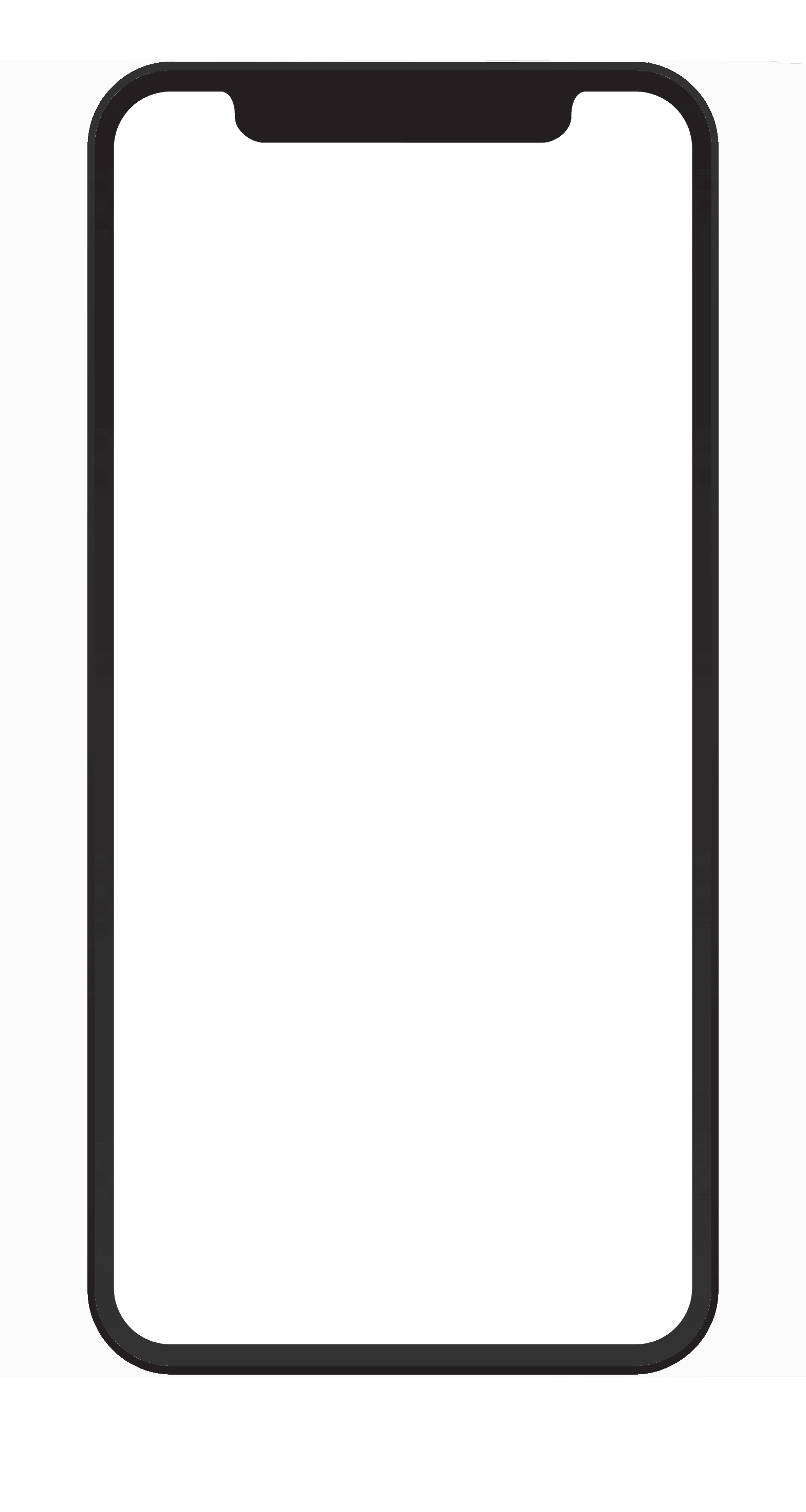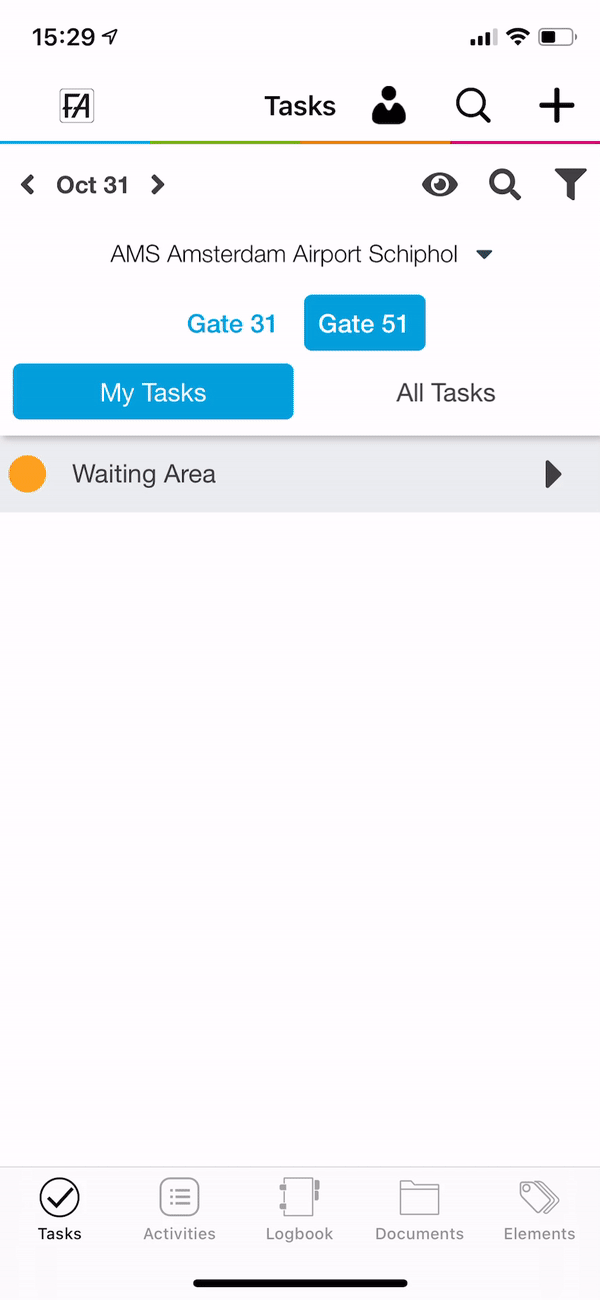 Our Airport Cleaning App supports you in the professional cleaning of airport buildings and increases the productivity and profitability of your organization by improving the efficiency and management of operational staff.
This platform forms the basis for the smooth operation of your organization and that is something our customers, and yours, need. Through the full integration of our software, we give you the ability to provide your staff with a reliable work environment.
Optimizing the cleaning process

Register activities with BI dashboard

Increased efficiency

Track, guide and monitor your cleaners

Less administration with digital forms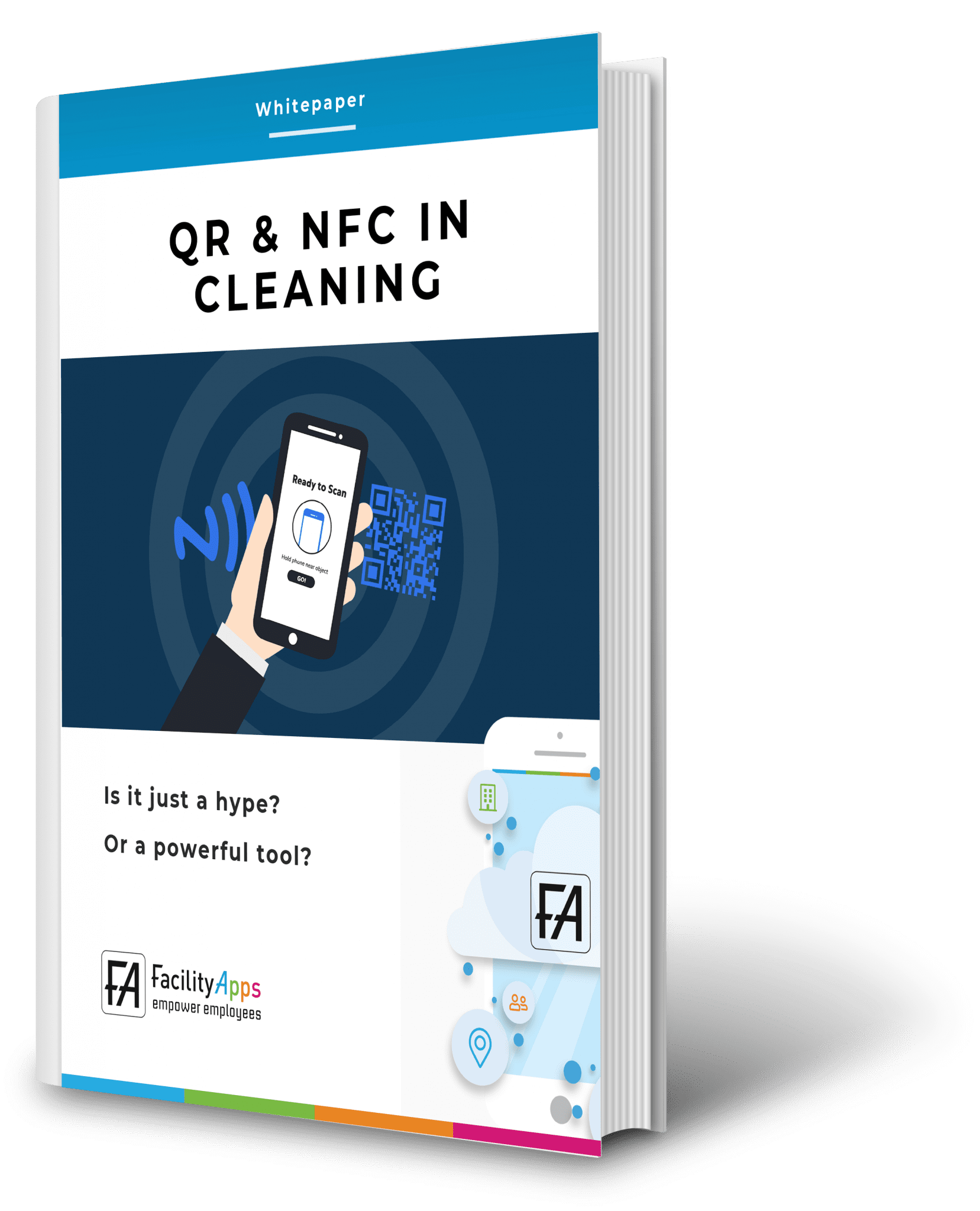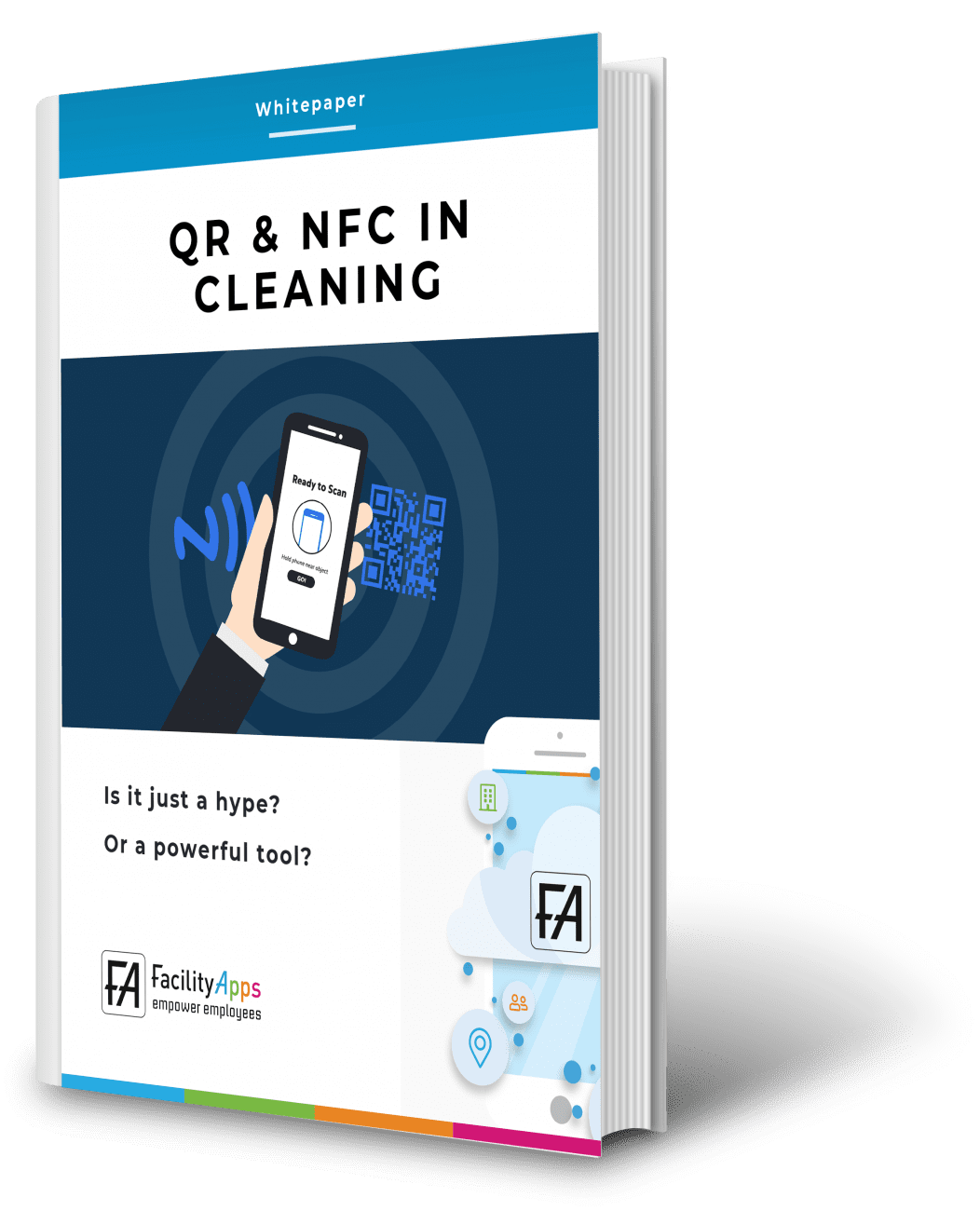 Whitepaper – QR & NFC in Cleaning
Discover more on technological developments and applications within the Cleaning industry by downloading one of our whitepapers!
In our latest whitepaper we go into depth on QR and NFC, compare the two options and discuss all applications in the cleaning industry.
Free download
Start cleaning with FacilityApps for Airports
Rate yourself the advantages our apps will bring
you. Apply for a live demo and personally
experience the revolution!